Lead Your Legacy
Four-Day Retreat and Follow Up Program on July 27-30
Reclaim what is Yours by Revitalizing your Body, Mind and Spirit
Join us in Worcester, England on July 27 – 30
In this exclusive four-day retreat at the Walled Gardens at Croome Court in Worcester, U.K. we will guide you to connect to your unique legacy as you revitalize your body, mind and spirit.
You will engage in acknowledging the gifts of your ancestry: your family lineage strengths, drive and their visions and purposes to realize your own, and thrive in the strength of you own heritage. You will also be guided to identify unresolved issues from your lineage that may be limiting your abilities to grow professionally, economically and in your intimate relationships. We will guide you to remember, integrate, and burn up those unresolved issues and outdated assumptions about yourself, unleashing wisdom buried at the core of your life experiences, deepening your knowledge and connecting to your higher power.
With a map of your ancestry in hand, you will practice sequences of mindful movements at the gardens, engage in morning walking meditations through the fields of The Croome, and share delicious and nutritious home made foods to revamp your enthusiasm and positive energies to create a new vision for your life and the legacy that you want to live now and leave behind.
Dr. Miles Reid and Aerin Alexander, founders of the Energy Life Sciences Institute accompanied by Chris and Karen Cronin, founders of the Walled-Gardens, will guide you through this extraordinary meeting. They will share their personal stories of awakening to their own legacy and support you to find your own stories through the four-day gathering.
This Four-Day Exclusive Retreat Includes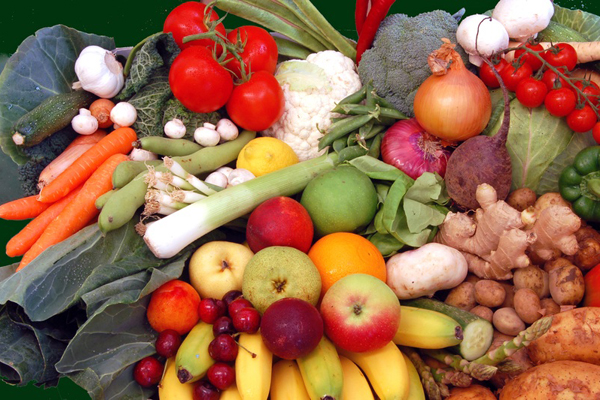 Special entry to Croome Court ('Capability' Brown's first solo landscape), the former home of the 6th Earl of Coventry, and its magnificent walled gardens, with over 250 years of history.
A Tour through the walled gardens where you will learn about the engineering of hot walls, explore underground tunnels and learn the secrets of the UK's largest Georgian walled gardens
A very special private concert at The Rotunda, a folly designed by Robert Adam
Eight hours of practice of movement and breath sequences
Six hours of Silence and Meditation Practices
Four hours of Lectures on Leading Your Legacy
Nine hours of witnessing and sharing exercises to identify, release and dissolve limiting judgments and patterns of thoughts, movement and feeling
Three Follow-up Path With Heart Classes in August
Three lunches and three dinners at the Walled Gardens using fresh produce picked from the gardens for all type of diets
Stimulating lectures on Food and Consciousness tips to understand what you need to do to feel better and younger NOW!
Meditation and Ceremony to connect to and thank the Earth
A guided trip to the sacred land of Stonehenge to further inspire your Spirit
A trip to the Sacred Site of Avebury, a place of Peace and Power
On the last day of the retreat we will visit the sacred land of Stonehenge. Experience the coming together of one of the preeminent shamanistic power centres of Europe and the shamanism of ancient Mexico as applied through the principles of our Being Energy Program. We will also visit the Sacred site of Avebury, the largest stone ring in the world. Join us as we bask in the energy and history from this beautiful, historical site.
Professionals Leading the Workshop
Chris and Karen Cronin, founders of the Walled-Gardens are leading this workshop in collaboration with Dr. Miles Reid, Medical Doctor and acupuncturist and Aerin Alexander, Somatic Neuro-Scientist and Life Movement Coach, both direct apprentices of Carlos Castaneda and founders of Energy Life Sciences Institute and Energy Life Science Institute® .
Private Consultations and Treatments
Both Dr. Reid and Aerin Alexander will offer private consultations and treatments during the retreat to enhance your experience and results. In addition to tailoring the retreat material to your own individual needs, you'll have the opportunity to address any health issues you may have. Highly recommended!
Consultations and Treatments with Aerin Alexander at the Croome Court
Aerin will guide you through a Life Movement Coaching Session to unlock pain of the past through movement, feeling, and self-directed exercises to discover and free adversities stored within the mind and body that limit accessibility for optimum health, happiness and fulfillment. Aerin will guide you to think differently and to see yourself in new and uplifting ways!
Consultations and Treatments with Dr. Miles Reid at the Croome Court
Get a personalized integrative medical assessment and take home a prescription of movements, nutritional supplements, foods and herbs to enhance your performance and healing.
Dr. Reid's unique experience as a Western Medical Doctor, Acupuncturist and Doctor of Traditional Chinese Medicine informs a comprehensive approach to wellness. He offers guidance to help you resolve your health challenges, and restore your health and vitality. This is a wonderful opportunity to establish a solid foundation of wellness.
Sessions are available onsite for all interested participants before, during and after the retreat. Please write to info@energylifesciences.com for details and to make an appointment. Read testimonials from patients around the world! Follow-up consultations with Dr. Reid and Aerin Alexander via Skype are also available.
Workshop Contact
For further questions about lodging and logistics, please contact info@energylifesciences.com
You will receive a detailed event schedule after registration. Register below!
Workshop Location
The Gardeners Cottage, Croome Court, Severn Stoke Worcester WR8 9DW, England
Workshop Schedule
Day 1 – Friday, July 27: 10:00 am to 8:00 pm
Day 2 – Saturday, July 28: 9:00 am to 8:00 pm
Day 3 – Sunday, July 29: 9:00 am to 6:00 pm
Day 4 – Monday, July 30: 8:00 am to 4:00 pm
Follow up Online program "Path with heart" to continue embodying all that you learned
We want to continue to support you on your journey of revitalizing your body, mind and spirit while you are at home. In our Path with Heart Online Classes, Lead Your Legacy Aerin Alexander and Dr. Miles Reid will guide you to review and deepen the knowledge gathered at the workshop. We highly suggest you to join this exclusive online follow up classes to support you to create and manifest your legacy.